Over 20 reports on Western AK salmon; best plan for snow crab to be chosen
The overseers of Alaska's largest fisheries in the Bering Sea are meeting in Sitka through June 14.
The gathering of the North Pacific Fishery Management Council is attracting more attention than usual because the new head of NOAA Fisheries, Janet Coit, plans to be in the audience. The NPFMC sets policy for fisheries in federal waters from three to 200 miles offshore. Roughly 65% of Alaska's catches by volume come from those waters.
The NPFMC meeting comes on the heels of state announcements that once again Yukon River "subsistence salmon fishing is being closed to protect Chinook and summer chum salmon as they begin to migrate upriver." Sportfishing also is closed for Chinook salmon in the Kuskokwim River.
But while salmon runs are in a worsening crisis and local residents are banned from taking a single chum or king, large Seattle-based trawlers (many owned by Alaska Native CDQ groups) continue to catch and (by law) discard a significant number of salmon that originate in those river systems.
That fact was backed up in late May by the release of NOAA's genetics report of salmon bycatch taken by trawlers in 2020 and 2021.
A report breakdown by SalmonState shows that 52% of Chinook bycatch from the Bering Sea/Aleutian Islands (BSAI) pollock trawl fishery in 2020 – an estimated 16,796 fish – originated in Coastal Western Alaska.
In 2020, "the number of Chinook salmon caught from the Coastal Western Alaska stock was substantially higher than the 10-year average and represented the second highest catch in the last decade."
The 2020 BSAI pollock trawlers caught 546,043 chum salmon as bycatch, the second highest total since 1991.
The fishery caught 51,510 chum salmon that originated in Western Alaska and the Upper/Middle Yukon in 2021.
An ADF&G stock status report released in late May showed that Western Alaska Chinook salmon runs in 2020 and 2021 were the worst in 40 years. Chum salmon runs were the lowest on record in most regions.
D1-Day for salmon bycatch
The salmon bycatch issue will be under the NPFMC microscope starting on Sunday, June 12.
Listed on the agenda under "D1 Salmon Reports," it says "a wide range of salmon bycatch information will be presented to the Council including scientific assessments related to bycatch, research and impacts, salmon genetic reports from the BSAI and GOA and industry reports on their salmon avoidance measures."
You can find the reports here.
There were 48 comments made on the salmon bycatch issue. Each urged the NPFMC to take immediate action.
Meanwhile – trawlers keep on keepin' on —
Thirteen fishing and tribal organizations are asking salmon seiners at Area M on the Alaska Peninsula to voluntarily forego harvesting salmon during the month of June. The fleet targets sockeyes but intercept chum salmon as well.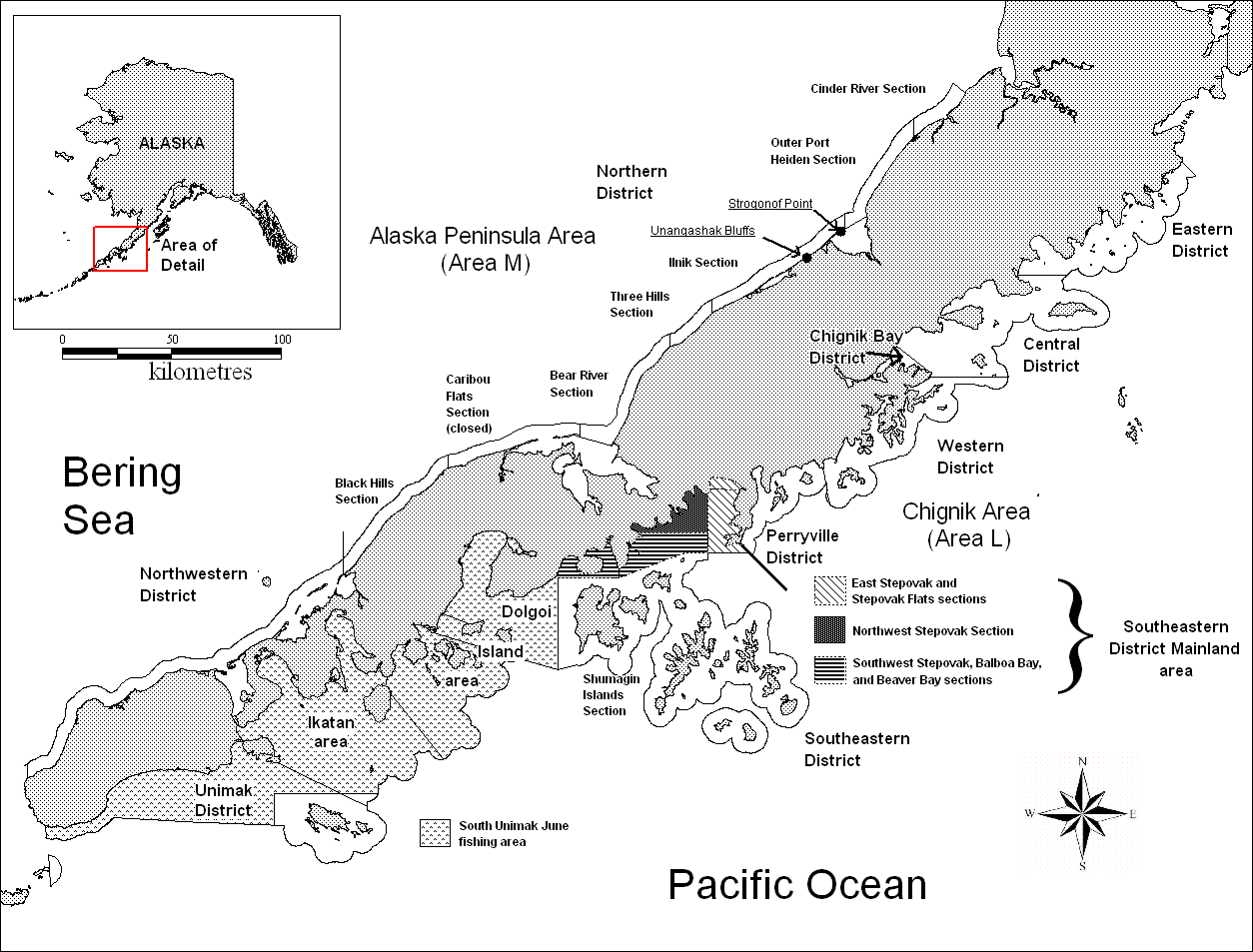 The groups want to see the bycatch cap of kings reduced from 45,000 to 16,000, and the cap of chum salmon reduced from 500,000 to 250,000.
In June 2021, this fishery harvested 1,168,601 chum salmon, according to ADF&G genetic data. An earlier (and only) report from 2007 to 2009 showed that in some areas, the majority of chum caught at Area M were heading towards Yukon, Kuskokwim, and Arctic rivers.
Another letter was sent to ADF&G Commissioner Doug Vincent-Lang saying: "If ADF&G does not limit June commercial harvest opportunities within Area M, the ensuing unmitigated interception of AYK-bound chum all but assures the destruction of AYK Region economies and traditional subsistence lifestyles, and places the entire burden of conservation on the shoulders of AYK Region subsistence users. The survival of our communities depends upon ADF&G's intervention."
Vincent-Lang – who often refers to Alaska's fisheries as "the people's resources," wrote in response: "Much effort is underway to reduce the harvest of AYK chum in the [Alaska] Peninsula fisheries."
The Commissioner said that he would release more information on those efforts this week.
KYUK in Bethel has more on the Area M story –
Rebuilding "overfished" snow crab stock (trawl takes still allowed)
Also, on Friday the NPFMC will hear reports from its Crab Plan Team on rebuilding the Bering Sea snow crab stock. The group is scheduled to select rebuilding alternatives for analysis at the June meeting and make a final decision in December.
Numbers of crab assessed during the 2021 summer survey were so low, the catch quota plummeted by nearly 90% for the 2021/2022 fishery to just 5.6 million pounds.
[Meanwhile, the 2022 Bering Sea "pre-approved" snow crab bycatch level by trawlers is 5.99 million crab – which equals nearly 7.8 million pounds.]
In October, federal fishery managers determined the stock of Bering Sea snow crab (opilio Tanners) is officially overfished.
That means that there is not enough mature male crabs to reach the minimum numbers to be considered a sustainable fishery. The number of mature males was estimated at 50,600 metric tons (111.3 million pounds), well below the minimum threshold of 76,700 metric tons (168.7 million pounds).
However, the stock is "not subject to overfishing," according to a staff report submitted to the North Pacific Fishery Management Council.
Why? Because the fishery removals "aren't above the level considered to be sustainable" — rather, the stock declined for other reasons that scientists and managers have yet to figure out.
Meanwhile, the 2022 Bering Sea "pre-approved" snow crab bycatch level by trawlers is 5.99 million individual crab which equals nearly 7.8 million pounds. The catch quota for crabbers is 5.6 million pounds. (Managers use numbers of crab for trawl bycatch, but crab poundage for catch quotas for the crab fleet to further complicate things.)
You can listen to the NPFMC meetings by clicking here
Fishing laws prioritize profits over protecting "the people's resources"
National standards 1, 8 and 9 of the Magnuson-Stevens Act direct fishery managers to achieve "optimum yield" from U.S. fisheries. This is aimed to provide for the sustained participation of fishing communities and to minimize bycatch.
Bycatch management measures frequently fall short because of concerns that reduction measures affect "optimum yield" for the trawl industry to a greater extent than the additional earnings realized by crab, halibut or salmon fishermen through bycatch "savings" achieved by small reductions in bycatch limits.
NMFS and the NPFMC set bycatch limits high in part because they believe that trawl vessels must continue operating year-round even with high bycatch rates because "cost accrual on such large platforms would be unsustainable."